The Best Stock & Crypto Trading Bot to Automate Trading
Fx eTrader is an automated trading system that has become essential today, allows you to automate your own trading strategy without needing to code a new trading bot.
It works for Forex, Crypto, and Stocks.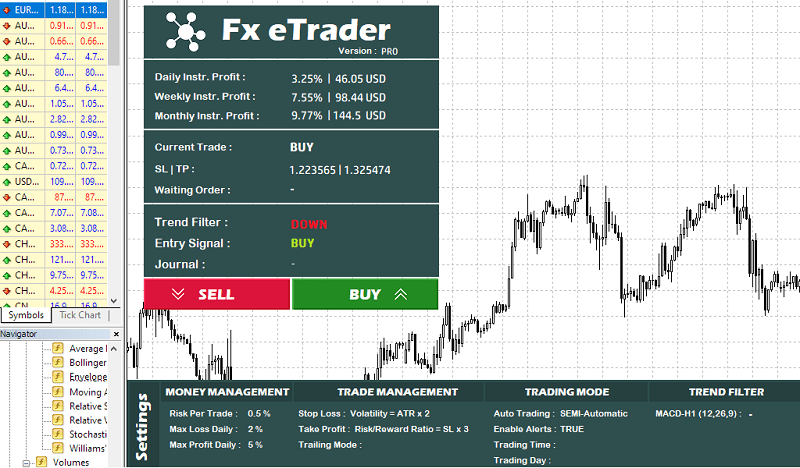 This trading system allows you:
To develop a trading plan according to your capital and your money management (risk per position and per day).
Integrate a trend filter to define whether the system should search for Buy or Sell orders.
Define precise rules for buy or sell signals according to the trend filter.
How to use FX eTrader ?
Step 1 = Download the trading bot from this page and install it in your MetaTrader platform (MT4 / MT5):
a) - Click File > Open Data Folder.
b) - Copy the Fx_eTrader.ex4 file into MQL4 > Experts folder.
c) - Restart MetaTrader platform.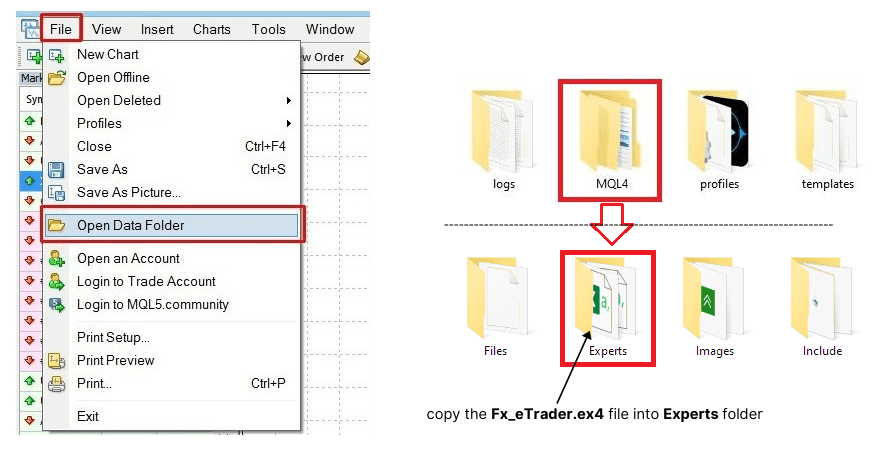 Step 2 = Configure your trading bot from this page :
Money Management : Risk per trade, Max loss daily, Max profit daily.
Trade Management : Stop loss, Take profit, Trailing mode.
Entry Rules : Sell and Buy signals according to the trend filter.
Mode de trading : Fully automated, Semi-automatic, Manual.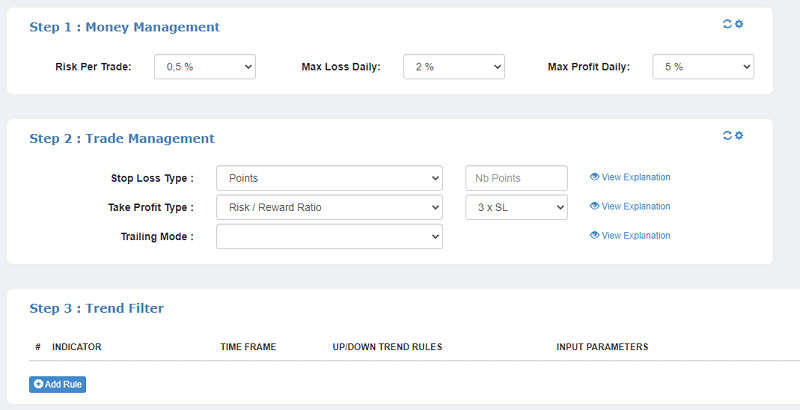 Step 3 = Download the settings file (settings.csv) and drop it in the Files folder of your MT4 or MT5 platform:
a) - Click File > Open Data Folder.
b) - Copy the Settings.csv file into MQL4 > Files folder.
c) - Restart the trading robot.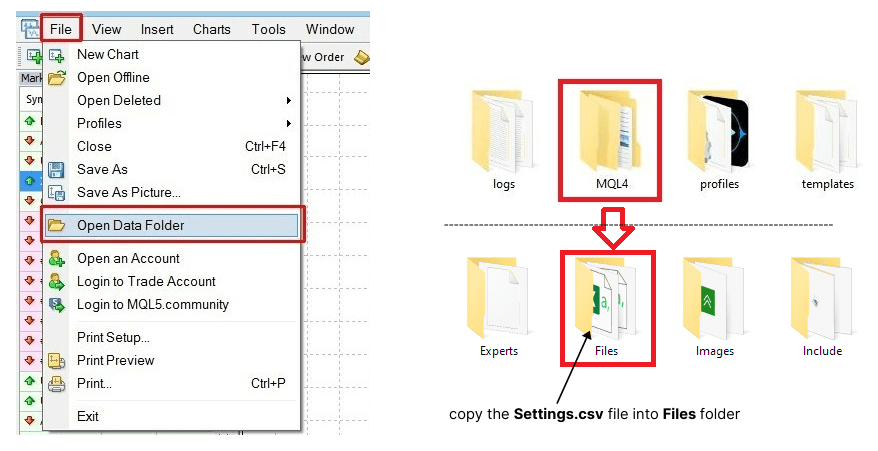 What is the automated trading mode ?
With this, the trading system is fully automated, it analyzes the movements of the financial market and tries to find investment opportunities, it takes care of opening and closing orders according to your trading strategy.
The main advantage of this expert advisor is the fact that it saves time because the speculation is done for you. The investor only needs to set the risk level and the rules of his trading strategy and voila.
What is the semi-automatic trading mode ?
Semi-automatic trading is a variant of automated trading that is mainly used by large financial institutions such as investment funds and banks.
The main difference is in the order placement, the trading bot detects the market opportunities that match your parameters, and opens a position ONLY if there is an order waiting for an opportunity, i.e. if you clicked the buy or sell button before.
What is manual trading mode ?
With this, The trading bot looks for opportunities that match the parameters of your trading strategy and sends you an alert on your mobile when there is a signal to Buy or Sell.
Only the informative analysis part will be programmed, no buy or sell order will be placed.